Cryo ID tabs are used in conjunction with cryo storage canes. They snugly wrap around the top of each cane and come in 10 different colors and can be laser printed with up to 3 lines of text, 10 characters per line. Aluminum wrap-around identification increase the precision, specificity and organization of your vials within your SUC-1 canisters, LN2 or bulk tank storage or other cryo dewars. Colors include purple, red, orange, blue, green, pink, brown, white, silver and yellow.
Remember if you are buying Printed ID Tabs will will need your Product template Excel sheet to fill your order. You can email us after you receive your receipt or you can upload to your order. For you convenience you can download the spreadsheet here, or on the Printed ID Tabs Product page.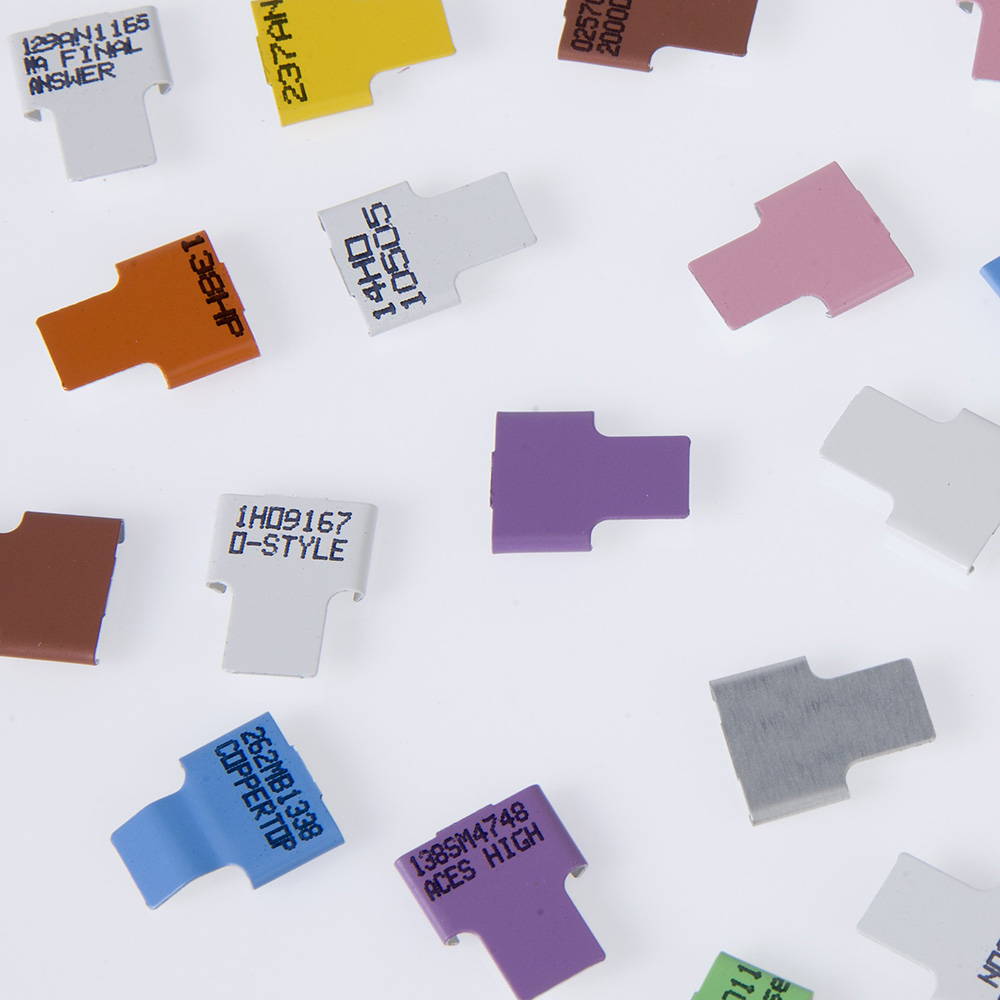 Brooklyn Tool has the best range of Printed ID Tabs at the best price. Make sure to follow the steps to download the spreadsheet to cut down on your workload!
Brooklyn Tool has a full range of color ID Tabs. Check out our full color offering and bulk pricing. Check out our customizations below.